About Us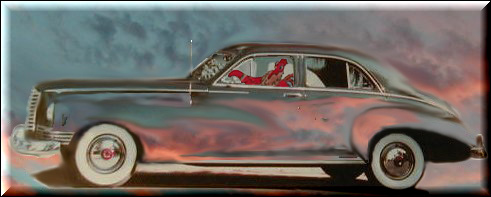 The origins of Rhode Island Wiring Service date back to the early 70's. Two brothers with a goal to fix cars and make money doing it collaborated to form a single company. The company didn't last long and the two brothers went separate ways…. The younger brother created Rhode Island Wiring Service; willing to provide "As Original" wire for all makes of antique vehicles. The older brother still provides quality restoration and rewiring making the family leaders in the car restoration field.
Now more than 25 years later Rhode Island Wiring Service has re-assessed and re-vamped most of the operations in an attempt to provide you with greater quality harnesses. Even as you read this someone is thinking about the little brown wire that goes on the indicator light of your antique automobile… Wondering if it is really red and just faded… They may even wake up in the middle of the night wondering what that little green wire you have near your ignition switch is… You just don't know… Chances are they will solve these problems within a 4 week period, but only if you dare to send them your original harness. Perhaps they already duplicate your wiring; they do over 4900 different wire sets for more than a million vehicles manufactured before the mid 50's… They even do foreign vehicles almost into the 80's, depending on the maker. Vehicles like… Austin, Aston, Jaguar, Mercedes, Jensen, MG,. Etc.
Now the company is a leading force in the restoration of antique automobile wiring. No one can stand in the way of J.H. Pease and his evil son Travis… did I say evil?
No one can stand in the way of J.H. Pease and his resourceful son Travis, Vice President Extraordinary. Only they can provide you with "As Original Wire" for your antique car. You can do it cheaper, go ahead… You may wish you had not… We are willing to help you after the purchase and even take the product back if you are not completely satisfied… Ask the competition for this guaranty; perhaps they will also offer the same service. Perhaps they will not, just keep our wire clean until you decide it is exactly what you wanted or return it for a full refund if it is not. Simple as that!
All our wiring comes with a factory schematic, and full instructions with each separate wire set you buy. You can buy the wire one section at a time or buy the vehicle front to back… depending on the make… you decide. We try the hardest, and we stand by our product.
So now that you know so much about Rhode Island Wiring Service you should consider re-wiring your car with us and experiencing the great service and quality work we do to provide our customers with "Quality Antique Automobile Wiring".
Thank you very much for considering us!
Travis,
Vice President,
Rhode Island Wiring Service.
Load Catalogs on Left side of Page and Contact Information if not already there: www.riwire.com